Our History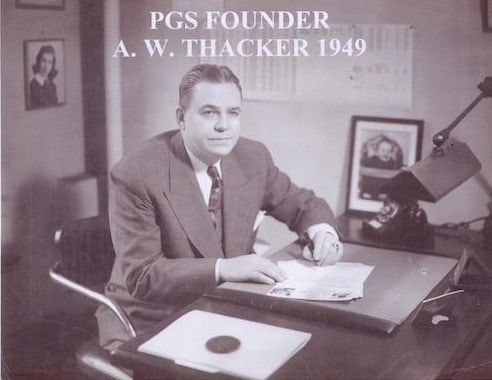 1949-1951
The Pennsylvania Gunsmith School® was founded in February of 1949 to re-educate World War II veterans who wanted to start a career in Gunsmithing. Under the guidance of Mr. A. W. Thacker and several other highly skilled Gunsmithing instructors, the school expanded and provided a route of Gunsmithing education that was less time-consuming than traditional 7 to 11-year apprenticeships.
---
1951-2016
During the Korean War, A. W. Thacker retired and his nephew, Mr. George R. Thacker took control of the school and became Director. Shortly before assuming that role he met his wife Mary Perich, a secretary for A.W. Thacker, who would later become his life and business partner. Mary did all of the bookkeeping and admissions work for the school.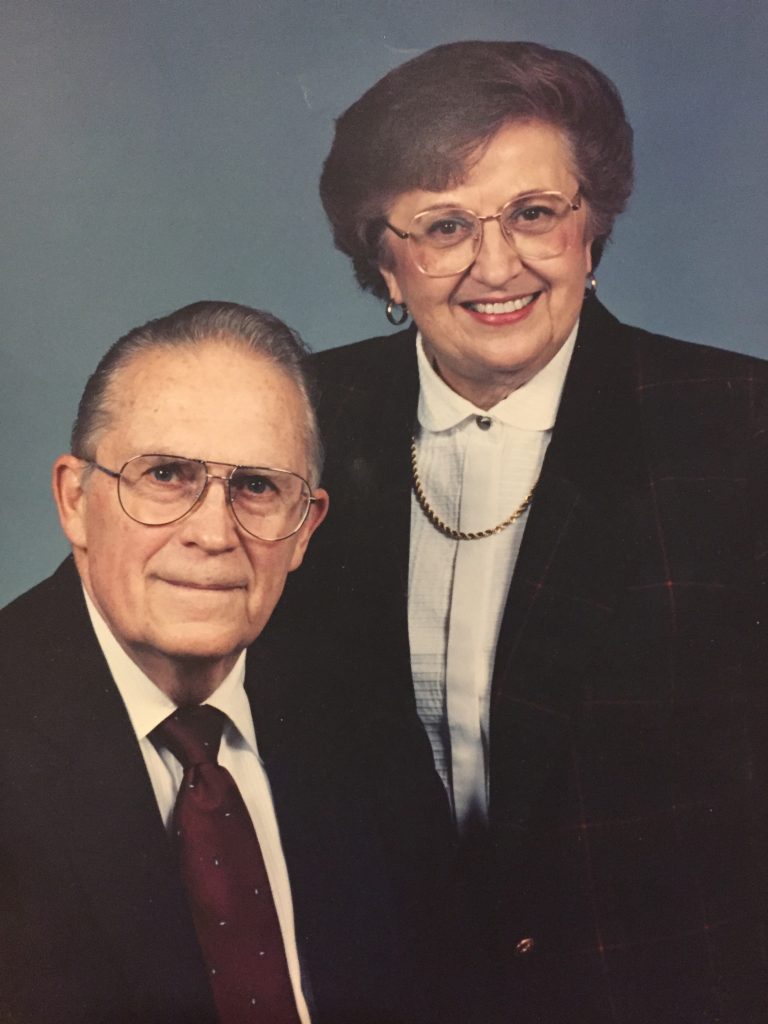 In the early 1950's, there was only one course, the "Gunsmithing Course" and it was a total of 1250 clock hours. The Korean conflict in 1951 called most WWII veterans and young men to war and there were not many students enrolled. In fact, Mr. Thacker had just 3 students when he took control, so they decided to also operate a full-time gunshop to make ends meet.
Based on that early experience and the networking of other Gunsmiths like Mr. Howard Cambridge, one of his first instructors, Mr. Thacker decided to add an additional advanced course in 1953 to the school. A student could take the basic"Introductory Course" and if desired, the "Advanced Course". Not long thereafter, it was found that the basic course was just not enough training and in 1957 the two courses were combined into what was termed the "Master Gunsmithing Course℠".
The reason it was named the "Master Gunsmithing Course℠" was due to the fact that apprenticeships lasted between 7-11 years before the apprentice would be called a Master Gunsmith. During the formative 1950's and 60's, specifically defined time frames were developed for bluing, stockmaking, machine work, etc. They were constantly modified to improve the program based on Mr. Thacker's gunshop. The mid 60's saw an increase in enrollment and the full-time gunshop was closed to focus totally on the school. A new location was acquired, and the school was relocated to Avalon, where convenient and cheaper housing allowed students from across the country and the world to attend the school. Plus, this new location accommodated a larger student body and provided more space for benches and machinery.
The 1970's saw a dramatic increase in the quality of training due to the intensive hard work of Mr. Thacker to train the best gunsmiths. He was dubbed the "Chief" of gunsmiths by Navy Chief Petty Officer Vince McDonald, who also nicknamed the school as the "Harvard of Gunsmith Schools". From that time forward, Mr. Thacker was always known as the "Chief"!
Based on higher demand for Gunsmiths nationally and on a global scale, in 1979 Mr. Thacker took on an expansion that tripled the size of the building to what it is today. From the meager beginnings of just a few workbenches, a lathe and a drill press, the facility grew to include a myriad of lathes, mills and other modern pieces of equipment.
In 1985, the school became accredited by the Accrediting Commission of Career Schools and Colleges. Based on their criteria, the Master Gunsmithing Course℠ name was officially changed to the Master Gunsmithing Program®. The Program continues to this day to be referred informally as the "Master Gunsmithing Course℠".
Through those years, the Chief transformed the school into an institution that is recognized worldwide. Having produced hundreds of highly skilled Gunsmiths, PGS has shaped and molded the Master Gunsmithing Program® into a training program that goes above and beyond the demands of the current Gunsmith industry.
---
1975-Present
In 1975, the "Chief's" (George R. Thacker) son, Mr. G. Robert "Bob" Thacker, officially joined the staff, and they worked side by side for over 30 years.
Bob started as a janitor at 8 years old because he loved being with his dad and watched him daily as he worked on guns and taught students. Through the years in addition to janitor duties, he was a maintenance man, carpenter and gofer, never realizing that he was becoming a master Gunsmith apprentice.
At age 12, he built his first custom 6mm Remington rifle. Not bad for a kid! During the summers of middle and high school, he built an additional two rifles and a shotgun stock.
Upon much prodding by his mother Mary, Bob enrolled in college, and in May of 1975 he earned both a bachelor's degree in accounting and a Gunsmithing diploma from PGS.
In 1976, a full-time instructional position opened at PGS and he was overjoyed at achieving his lifelong ambition of following in his dad's footsteps.
From 1975 through 1986 Bob held the positions of Assistant Instructor, Instructor and Assistant Director. When PGS was first accredited in 1985, he started up PGS' financial aid department. Gradually Bob's teaching duties diminished and his college education became an asset in handling more administrative duties. The school store enabled students to buy competitively priced supplies for their education. The Career Services department increased its activities in partnering with employers to assist graduating students seek employment. The school's Program Advisory Committee was also formed during this time, with employers and practicing Gunsmiths helping to bring best practices and current Gunsmithing technology to PGS.
Since 2008, Bob has been the school's Director and CEO. While no longer in the classroom, Bob leads a team of talented Gunsmith instructors and administrative personnel that carries on his father's vision of providing superior, closely mentored training.